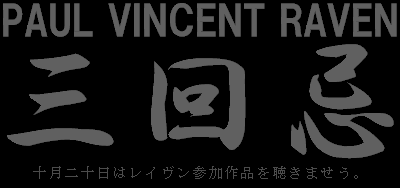 Wikipedia:
Death anniversary
Paul Vincent Raven (Riotstar):
http://www.myspace.com/riotstar2012
Wikipedia: Paul Raven
http://en.wikipedia.org/wiki/Paul_Raven
#
RIP Raven - News Links
#
Paul Raven - Discography
[Recommended]
Killing Joke
- "HA!" Killing Joke Live (1982)
* Big Paul Ferguson on drums
Killing Joke
- XXV Gathering (2005) [CD/DVD]
* Ben Calvert on drums
Godflesh
- Final Live Performance (10 Dec, 2001)
*
Ted Parsons
on drums
Treponem Pal
- Weird Machine (Raven's Final Recordings)
*
Ted Parsons
on drums
Neon Hearts
- Popular Music (Raven's Early Recordings)
*
Martin Ratcliffe
on guitar
Headcount
- Die Monkey Die (
MD558
)
* produced by
Martin Ratcliffe
and
PAUL RAVEN

and also
9.14 Requiem: Lokerse 2003 [DVD/CD]
KILLING JOKE 2003 feat.
PAUL RAVEN
&
Ted Parsons
@ 8 August, 2003:
Lokerse Feesten
(Belgium)
Purchase:
Amazon.com
|
CD Universe
|
Amazon.co.uk
|
HMV.com
ASIN: B002EIJ9BW
for more information:
http://www.killingjoke.com/
http://www.myspace.com/killingjokeofficial
+++++++++++++++++++++++++++++++++++++++
someone's self promotion:
$$$
Too Much Shameless Self-Promotion.
What were you doing last year, Mr. Self-Promoter?
to honour the second anniversary of KILLING JOKE star PAUL RAVEN's death?
$$$
|
$$$
* Florida on 20 October (not 17 October).
Rumor: RevCo Tickets Sales So Weak.
Mr. Exploiter Ol' Jourgensen Prepares Christmas Single (to raise money for Paul Raven's children?)
$$$
Christmas-themed single that will become available to buy on November 26th.
This new track will be released in the near future as a digital download BUT in honor of the memory of Paul Raven 13th Planet will
preview the entire track for one day only on October 20th, 2009
, the second anniversary of Raven's death. Listen to the track for 24 hours only on Ministry's Myspace Page.
$$$
Benefit Single for charity?
+++++++++++++++++++++++++++++++++++++++
[PR]
INERTIA
(Reza Udhin) remix album "INTERPRET"
ASIN: B002GNV7SS
Kneill Brown wrote:
I have just started recording the guitars for the next 2 Inertia albums,and should be doing a few live shows with them too.
[PR] 8.11 Brilliant "Kiss the Lips of Life (reissue)"
Amazon.co.uk
|
Amazon.com
|
Amazon.co.jp
Wikipedia:
Brilliant (band)
[PR] 9.17
NIC
(
Ted Parsons
) Live at
John Dee
(Oslo)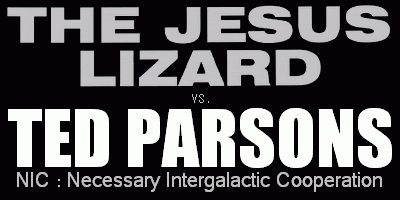 NIC - N.I.C. in Dub
* In loving memory of
Paul Raven
(see booklet)
Amazon.co.uk
|
Amazon.com
|
Amazon.co.jp
ASIN: B0014FIYQM
[PR] 10.16
TRIBAZIK
Live at
UNHOLY CLUB

TRIBAZIK "
Molten
" feat. Jaz Coleman (KILLING JOKE)
[PR] 2010.04.16
DREAM OF AN OPIUM EATER
@
Roadburn Festival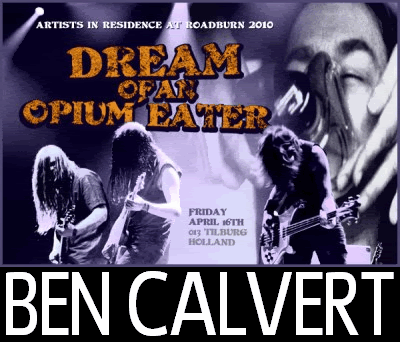 Article:
BLABBERMOUTH
+++++++++++++++++++++++++++++++++++++++
Coffee Films British independent film production company
http://www.coffeefilms.com/
+++++++++++++++++++++++++++++++++++++++
JC News
Rocker Jaz teams up with young chamber musicians


MORE than 50 youngsters from a renowned Devon chamber orchestra are teaming up with 1980s rocker Jaz Coleman for a unique musical experiment in Totnes.
[article: thisissouthdevon.co.uk | thisisplymouth.co.uk]



iPhone flutes hit high note for kids


The Vivaldi classic, masterfully reworked by music producer and Killing Joke founder Jaz Coleman and composer Gabriel Prokofiev (grandson of Sergei), was performed by the South West Camerata youth orchestra at King Edward VI Community College in Totnes, Devon.
[article & video: The Independent]
+++++++++++++++++++++++++++++++++++++++
Dr Alex Paterson (The Orb) said:
How did Kraftwerk impact on your taste in music and your career?



I was listening to 'The Man Machine' on acid in the 70s and it gave me a benchmark of what I consider perfect electronic muzik. They gave birth to the Detroit Techno scene and their own three demi-gods. Also Conny Plank produced Killing Joke's third album in Köln in '81 giving me ideas that sprang up in The Orb years later. [read more]
+++++++++++++++++++++++++++++++++++++++
feat.
PAUL RAVEN
--------------
Update: 2009.10.18